I recently had a very interesting conversation about the world of eCommerce and I asked the very learned "Paul Guy" Digital & Loyalty, Topaz, Lloyds, etc (Sharing credit) what his thoughts were and what is the key to success and he responded "Touch Point Planning"
I was stunned into silence which rarely happens me due to being reared in Cork where we are rarely short of an opinion :). I was so waiting to hear the normal responses of SEO, Marketing Campaigns, Facebook Retargeting, Flashy site, Value for money offerings, or else a simplified boring answer of your typical Cart Abandonment email. So as you can imagine my brain didn't have a reactive pre-programmed answer for this "Touch Point Planning"
After the initial shock wave passed over me I actually agreed with him and decided there and then that if you look at the Amazons or the Alibabas of the world the one common factor is you enjoy communicating with them and it makes shopping easier. Why is this ??
They have planned scenarios around every interaction before it happens and always have the right answer to make you feel at home.
"Touchpoint Guru" Hank Brigman defines a touchpoint as an influential action initiated by a communication, a human contact or a physical or sensory interaction.
 Each touchpoint is a message that literally "touches" a customer in some way.
 Collectively, touch points create the customer's experience.
Touchpoint marketing analyses the assets and processes that make up the touch points and maps them according to where they lie in the customer life cycle. The result allows a company to identify its current position and create and execute a strategy that produces measurable results.
In my terms, it's the same service you get from your favorite bricks and mortar store

"The, hello ",
"The, how are you KEN",
" The, can I help with a size"
"The, did you try this shirt with it"
"The, check out service"
"The, nice bag"
"The, come again we will have nice new stock in next week"
Service is something that gets lost between Bricks and Mortar and eCommerce and it's that feeling of value, of being needed that you give your customer that keeps them coming back.
The specific discipline of Customer Touch Point Planning falls within the general field of User Experience (UX).
So let's look at how this works. To begin you need to identify where you come into contact with your customer.
Map every single different scenario or Journey through all stages of the customer lifecycle
Identify all the points of contact where you can influence the customer and plan your reaction
Create great customer service by communicating
Create a great experience at every touch point

Now that you have identified each point the next step is to figure out what makes the interaction a great interaction.
Sooo
Welcome emails
Thank you for subscribing
Easy to use "No Clutter"
Great search engine that identifies multiple spellings and descriptions.
Intelligent recommendations, suggestions
Help with size, colour
Identify an abandoned search due to out of stock create solution
Easy /Simple check out
Thank email
FOLLOW UP
So now that we know what we need, how do we go about creating this wonderful service filled experience.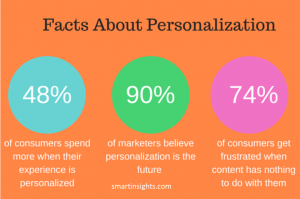 Well to begin with we need to know everything about the customer in order to make intelligent recommendations by Price/Colour/Budget/Likes/Dislikes by using Real-Time Personalisation.
We need to remember everything about the customer's past/present searches to come up with Machine Learning AI abilities which will enable us to communicate at a higher more intelligent level.This will make our customer feel more secure dealing with us.
To create a smooth clutter free browsing experience we need to personalise the site so that only preferred products that suit our customers wants are displayed.
We need to address abandoned product searches with Triggered emails that tackle the Real-Time issue for the abandonment –Sorry Mary we are out of size 10 but it will be back in-stock on Tuesday and we will give you – A call-A Text –An email   …. Sorry for the inconvenience.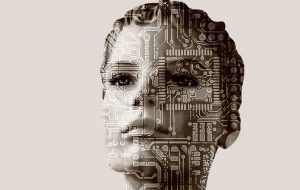 We need to use AI in the form of Personalised Chat Bots!! E-commerce is an "always open" shopping experience, so you have to have an "always contactable " friendly service
and please use a personalised version.
"Hi, John, it's 1 am you're up late how can I help you "
F.    We need to Personalise the 404 page if the customer gets lost.Get them back on track quickly with out changing their humour and putting them off browsing. I find humour mixed with Personalised recommendations and history keeps them happy and helps create a seamless experience.
Shipping details should be on the account page and only a link to change if needed should be discussed at Cart stage. Keep it simple /No Clutter.Offer personalised recommendations like complete the look or you might need this that go straight into the price Total avoiding a return to Product page.
Make sure your abandoned cart is more than a boring reminder service that you forgot something in the Cart. People that come back to purchase after this email is sent are actually that percentage of customers whose life got in the way of them completing the transaction. The baby woke up, the battery died, herself has asked you 3 times to take out the trash and now you really have to do it. These people are coming back anyway to close the sale. It's the guys that left due to price/confusion or the guys that need something more are the guys you have to persuade. Personalise your site and use the data available to you and ask the right questions or make the right suggestions to close the sale.
Follow up with a Thank you. Offer a contact service in case the customer isn't happy for any reason and make it personal,,, call Sue on 0035387123038038 she will be your service contact … Please don't be a faceless uncontactable corporation.This is a service driven industry you can't hide and expect people to have loyalty to you,,,wake up.
Offer further personalised recommendations that people actually need !! A Hotel or a comedy club in the same area as the restaurant voucher they just bought. The latest Jersey or Just in tech etc Inform, Create needs and make sales and add value to your customer's life.

Omni channel is another place to add value at Touch Points
Take the loyalty card for example and all the data it holds
Replenishment cycle (Yes I can tell that your toothpaste is nearly finished)
How weather affects my purchases (Every time the sun comes out you buy lots of Steaks, I will now target you with BBQ equipment )
All this information is just sitting there waiting for you "to connect the dots" use it and drive conversion
Make your online receipt more personal


Hey Thanks for shopping with us today John we really appreciate your business
And if there is anything you ever need "even a hug" please feel free
 to email/call/Snapchat/Viber/Whatsapp /Tweet.
We have your back 🙂
Attached find your receipt please keep it safe
(Do you feel that warm fuzzy feeling of being wanted,,, and it's just a receipt )
Click and collect
Reserving for in-store collection should be much easier than ordering for home delivery. Keep form-filling to a minimum, and only ask what is necessary to complete the purchase.
To be honest it's a boring experience but who will make it an experience to remember "Challange"
Who will say hey I can up sell online if I make personalised recommendations
I can up sell at the collection point if I sold them an idea before they get here.
Are there impulse purchases where you queue to collect
Who will start suggesting alternative products when selected items are out of stock or let the customer know when it will be back in so you don't lose the customer.
Who will think outside of the box and make the customer love the experience
Call me when you're in the car park and I'll run out with your order.
Is there a possibility for a drive through service?


Delivery
How personal is this interaction?
Does your customer know when the delivery will arrive or do they have to become Sherlock Holmes and follow your delivery code through a maze?
What time is delivery or will it be delivered between 8 am and 8 pm?
Name of Driver maybe a friendly picture of him 🙂
Does your delivery service send a personal text and interact with the customer on your behalf?
Do you text them an hour after receipt of their purchase to see if they are happy?
What else can you do to make the delivery a better experience?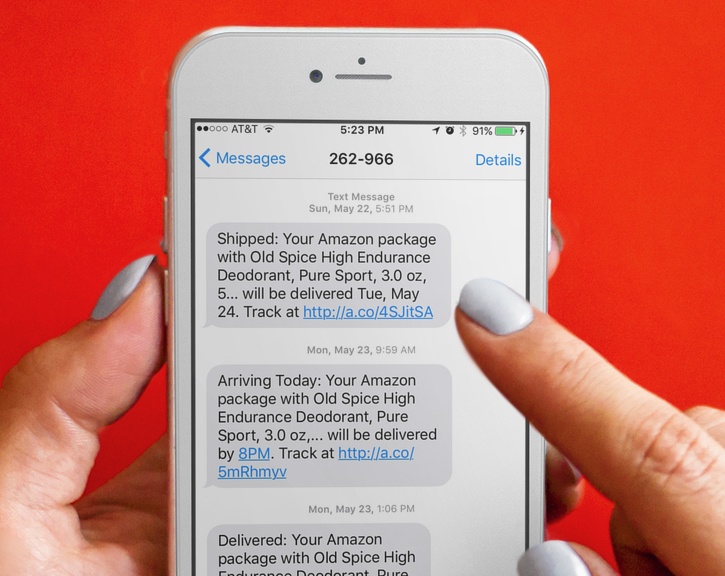 Turn all this information into a wonderful shopping experience for your customer, create needs and satisfy them before they even know they want them,,, like the Amazons of the world already do !!
See your customer as a long term partner and create a memorable experience at every possible interaction.